Human Rights for Vietnam
Dự Quyết HR-1587: Nhân Quyền cho Việt Nam (DB Chris Smith)
House Resolution No.1587: Human Rights for Vietnam (U.S. Representative Chris Smith)
---
Lobbying for HR-2833 at the office of
Senator Boxer & Feinstein
San Francisco, CA - (8-14-02):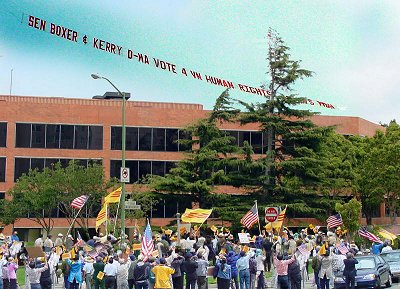 page 1, page 2
Protest against VN communist propaganda:
Santa Clara, CA - (7/07/02) page 1, page 2
San Jose, CA - (7/12/02) page 1, page 2
---
---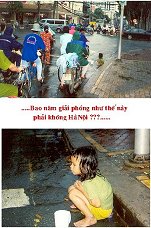 27 years of liberation !!
Why our children still beg for food?
27 years with the communist !!

Mr. Hua Van Xuan, a young monk, self-immolated
to protest the VC oppression of Religious Freedom.

Father Nguyen Van Ly, Amnesty International's
prisonner of conscience, sentenced to 15 years
for demanding Religious Freedom, May 2001.
---

visitors


Việt Nam Cộng Ḥa Muôn Năm

Xin vui ḷng lưu bút tưởng niệm đến các vị Anh Hùng của QLVNCH
và các đồng bào nạn nhân đă bị cộng sản sát hại tại Huế.

Please visit and sign our guestbook to honor the ARVN Heoes

and to remember the thousands of civilians murdered in Hue City in 1968.

since Memorial Day 1999

Please bookmark this page,
more pictures and articles will be added later.