---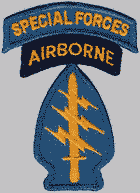 TAPS
Colonel Robert McKnight
(Chief of SOG OP-PLAN 34A)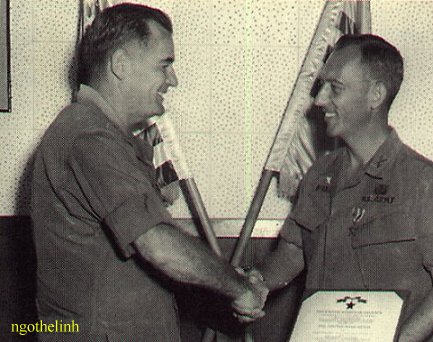 SOG Chief Colonel Robert Gleason, USAF (left)
congratulated Lieutenant Colonel Robert McKnight (right).
Correction provided by Major Earl Jones (Ret.)
who was second in command to LTC McKnight's OP34A.
Colonel McKnight was Chief of OPLAN 34A.
He and Colonel Ngo The Linh were responsible for all
SOG Commando attacks in North Vietnam from 1964 to 1968.
May God Grant you Eternal Peace.
I am trying to get in touch with Colonel McKnight three surviving sons.
Please contact or send information to me at ngoxuanhung@comcast.net
visitors