Officer Academy THỦ ĐỨC - NAM ĐỊNH (Vietnamese)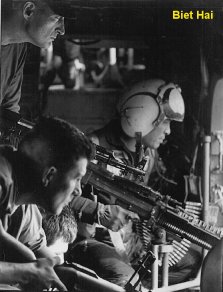 Biệt Hải (Nha Kỹ Thuật) Quân Lực Việt Nam Cộng Ḥa
Sea Commandos - MACV-SOG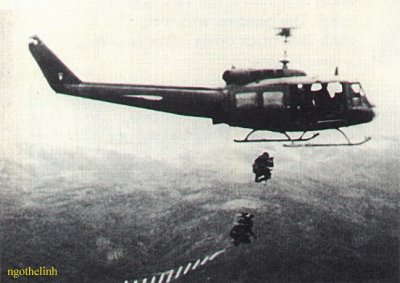 Strategic Technical Directorate - MACV-SOG
NHA KY THUAT and MACV-SOG pictures
USMC Website more MACV-SOG pictures
more pictures related to Colonel Ngo The Linh Services: Special Branch long-term agents,
Loi Ho (Thunder Tiger), Hac Long (Black Dragon) and Biet Hai (UDT Sea Commandos).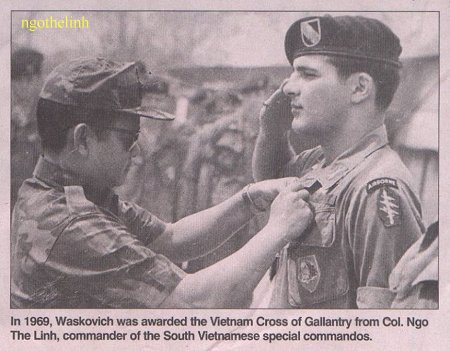 ---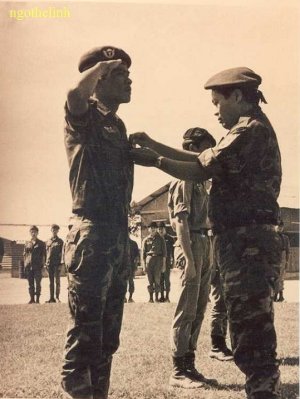 Colonel Ngo The Linh awarded medals to Nha Ky Thuat Commandos
"It is not the critic who counts, not the man who points out how the strong man stumbled,
or where the doer of deeds could have done better.
The credit belongs to the man who is actually in the arena; whose face is marred by the dust
and sweat and blood; who strives valiantly; who errs and comes short again and again;
who knows the great enthusiasms, the great devotions and spends himself in a worthy course;
who at the best, knows in the end the triumph of high achievement, and who, at worst,
if he fails, at least fails while daring greatly; so that his place shall never be
with those cold and timid souls who know neither victory or defeat."
THEODORE ROOSEVELT
(Paris Sorbonne, 1910)